IN THE JOURNAL | INDONESIA 360
Can World Heritage status save Bali from destruction?
January-March 2014
By: DA Wiwik Dharmiasih , Steve Lansing
To understand the problems now unfolding in Bali around its new World Heritage status, it is essential to first know something about the background. The United Nations Educational, Scientific and Cultural Organization (UNESCO) recog­nizes three distinct types of World Heritage: "dead monuments" such as the Borobudur temple, natural sites such as Komodo Island and "cultural landscapes." The largest number of World Heritage sites are in Italy (49) and China (45). Nations can submit no more than one nomination per year and competition is keen. To evaluate each year's crop of nominations, UNESCO relies upon expert evaluations by the International Commission on Monuments and Sites (ICOMOS).
In the 1990s, three attempts were made to nominate Bali's Temple of Besakih as a World Heritage site, but ultimately none were sub­mitted to UNESCO because of Balinese anxiety about the nature of the agency's role in the temple's future management. In 2000, a joint mission from UNESCO and the World Bank recommended that Indonesia nominate a cluster of Balinese temples and landscapes for World Heritage status, celebrating the "tan­gible representation of the Hindu-Balinese universe, which permeates all aspects of Balinese tangible and intangible culture." The first attempt to draft a successful nomi­nation using this theme failed. In 2002, a team of experts from UNESCO helped the Indonesian Ministry of Culture and Tourism prepare a revised nomination for "the cul­tural landscape of Bali," consisting of four sites: rice terraces in Jatiluwih, the Taman Ayun temple, archaeological sites along the Pakerisan River, and the West Bali National Park. ICOMOS determined that the propos­al was incoherent, and the nomination was deferred.
Subsequently, four other missions from UNESCO's World Heritage Center yielded two more nominations for Bali, neither of which was successful (one had arrived in Paris a day late and was not reviewed). In 2008, after yet another failure, ICOMOS submitted a "recommendation with respect to inscription" that urged the submission of a new nomination focused exclusively on Bali's traditional subak system of water management. Subaks are a uniquely Balinese institution, with self-governing, democratic organizations of farmers sharing responsibil­ity for the just and efficient use of irrigation water to grow paddy rice. The recommenda­tion from ICOMOS highlighted two issues:
• The need to include a site or sites that reflect the extent and scope of the subak system, and display the close link between rice terraces, water temples, villages and forest catchment areas; and where the subak system is still functioning in its en­tirety and managed by local communities.
• Putting in place a management system that aims to sustain traditional practices and deflect inappropriate development.
Thenceforth, the exclusive emphasis on the subaks became a consistent theme in the recommendations from both ICOMOS and UNESCO. This in part reflected the inher­ent ambiguity of the "cultural landscape" concept: neither a park nor a monument, a "cultural landscape" is a hybrid whose "outstanding universal value" celebrates successful human interventions in natural landscapes. With that goal in mind, "the clockwork precision of Bali's terraced wet rice agriculture climbing up the sides of towering volcanoes" (in the words of the late American anthropologist Clifford Geertz) seemed a perfect fit. A fifth nomination dos­sier was composed, focusing entirely on the subaks and their water temples. This time the nomination was successful, and in June 2012 "The Cultural Landscape of Bali: The Subak System as a Manifestation of the Tri Hita Karana Philosophy" earned UNESCO World Heritage status.
The announcement of World Heritage status was greeted with enthusiasm in the Balinese press, for whom the degradation of the Balinese landscape was already a major concern. For example in 2008, four years before the nomination was approved, the governor of Bali, I Made Mangku Pastika, was quoted in The Bali Times as saying: "We are very concerned about the environmental problems in Bali, because our forests now are only 22 percent of the whole area in Bali – according to our laws there should be at least 30 percent – and of this 22 percent only 59 percent is in good condition and can function as a real forest."
Demand for wood was three times what legal logging operations could sup­ply, so even young trees were being cut down, Pastika said, eating into the remain­ing forests. "The next problem this creates is water. Now, from 400 rivers there are 260 that are dry. We have 140 left, but they are in the process of drying." He said Bali's en­vironmental balance was under threat and that the island's people had to "first talk about the environment; that is the most important thing. This is the relationship of our life. First is water. Forests needs water, water needs forests. Water is the source of life. Water levels are decreasing. People are exploiting water, taking water from deep in the ground. There is a massive exploitation of our underground water by hotels and big companies like Coca-Cola. The process of drying is destroying our environment."
The most vocal protests concerning water come from the subaks. That water could be an issue in equatorial Bali may seem sur­prising, but along a typical Balinese river, dozens of subaks share water from short, fast-running tributaries. There is plenty of water in the wet season, but farmers expect to plant at least two crops each year and rely on complex rotational irrigation schedules to ensure that pond-like conditions are sus­tained in the paddies during the lengthy dry season. The proliferation of tourist facilities and bottling plants noted by the governor, along with rapid urbanization in many parts of the island, has triggered dry season water shortages for increasing numbers of subaks.
There are historical reasons why the subaks are ill-equipped to cope with this new challenge. The boundaries of a subak are defined as fields that are irrigated by a shared tertiary irrigation infrastructure. Subak territories vary from a few hectares in the uplands to several hundred hectares in the lower reaches of the largest rivers. Most subaks possess written legal codes, called "awig-awig," which detail the rights and re­sponsibilities of subak membership. But these charters fail to protect the subak's rights to irrigation water. Traditionally, the Balinese regard flowing fresh water as a gift bestowed by the Goddess of the Lakes, who is vener­ated by the subaks in their water temples and by all Balinese. But the subaks have little power to assert their rights to water against new claimants such as local governments and developers. Without an adequate water sup­ply, subaks simply cease to exist.
A second major threat is caused by taxes on agricultural land. When a farmer sells a portion of his rice fields to a developer who builds a hotel, restaurant or villa, the taxes on his neighbor's land will henceforth reflect the price of the land that was sold. "Planting concrete" thus becomes vastly more lucra­tive than planting crops, and the sale of even a single small parcel for commercial devel­opment can trigger a cascade of sales from neighboring farmers who can no longer grow enough rice to pay their taxes. Most rice paddies in Bali are nominally protected by laws that forbid their conversion to non-agricultural uses ("sawah abadi" or "perpetual rice fields"). But these laws are new, and en­forcement is imperfect. Each year, more than 1,000 hectares of Balinese sawah goes out of production, and the rate is accelerating.
Still, why should the world (or even the Balinese) care very much about these rice terraces? Responding to this question leads directly to the rationale for World Heritage status. The word "subak" first appears in Balinese royal inscriptions in the 11th cen­tury. The "outstanding universal value" of subaks, as recognized by UNESCO, is ex­pressed in the concept of Tri Hita Karana ("the three causes of prosperity"), which articulates the relationship between nature, humanity and spirit. In traditional Bali, subaks are the guardians of this relationship. Much more than irrigation associations, they help to preserve and sustain the balanced harmony of humans with the landscape and the gods. The perennial rites of the subaks are believed to "strengthen the foundations" ("negteg linggih") by sustaining this harmony.
Subak leaders are democratically elected. Once someone has been chosen, it is consid­ered bad form to decline to serve, since the collective voice of the subak is regarded as quasi-divine. For these reasons, the prospect of empty subak temples standing forlorn in a sea of concrete is very alarming, not only for farmers but for any Balinese Hindu. And be­sides, as people say, what would lure tourists to Bali if there were no more terraces on the volcanoes, no temple festivals, no village life and no subaks?
When the last, successful proposal was due to be sent off to Paris for consider­ation, Governor Pastika gave an interview in which he proposed that the whole is­land should be given World Heritage sta­tus. Instead, UNESCO urged that a small number of very carefully selected sites should be nominated, with the understand­ing that their borders could be expanded later through serial nominations, provided that World Heritage status was achieving its goals of preservation and empowerment. For this reason, the Indonesian govern­ment is treating World Heritage status as a pilot project: a chance to test some possible solutions to the environmental crisis of an island that is in danger of being loved to death by its millions of visitors.
The key issue is how to adapt the ex­isting framework of subak and gov­ernmental institutions to enable them to flourish today, as in the past. Importantly, this question extends beyond the ecological management of the rice paddies to include the preservation of the cultural values of Tri Hita Karana, in which the subaks play a vital role. Presently, the Indonesian govern­ment restricts the activities of all ministries and government departments to their re­spective mandates. But for the purposes of managing a multifaceted cultural landscape, it was felt that a more integrated manage­ment system would be required. To achieve this goal, two important steps were taken. First, at the national level, the Coordinating Ministry for People's Welfare organized a National Focal Point for World Heritage that includes cultural and natural heritage sites. This provides an organizational frame­work for cross-sectoral cooperation, involv­ing, as needed, the ministries of Education and Culture, Tourism, Environment, Forestry, Public Works and People's Welfare.
Second, in August 2010, Governor's Regulation Number 32 created a govern­ing assembly for Bali's cultural heritage that is tasked with the management of its World Heritage sites. The governing assembly emerged from two years of discussions and planning by a 27-member committee that included representatives of all relevant de­partments at both the provincial and district levels, including agriculture, forestry, culture, history and archaeology, public works, legal affairs and planning. The committee held several meetings between 2008 and 2010, to which village leaders, subak heads and water temple priests were invited as well as repre­sentatives of nongovernmental organizations. After extensive discussion, the committee agreed to model the governing body on the democratic assembly structure that currently manages the Bunaken National Marine Park in North Sulawesi province, modified to fit the different circumstances of Bali's subak landscape.
Bunaken Park is governed by a multi­stakeholder management board comprised of villagers from the 30 villages in the park, as well as local tourism, fisheries and envi­ronmental government agencies, the North Sulawesi Watersports Association, and the lo­cal university's marine sciences department. Bunaken's governing assembly has several features that were deemed to be attractive for Bali. First, while it includes representa­tives from all relevant government depart­ments, they are outnumbered by representa­tives of local communities and stakeholders. This helps to ensure community empow­erment. Second, the assembly can call on the assistance of the relevant government departments to implement their decisions.
Third, the assembly receives annual reports on monitoring, evaluation and budgetary matters, which are used to create a yearly work plan that prioritizes the most urgent conservation issues in the park for fund­ing. This system has been so effective that Indonesia's national Department of Nature Conservation has designated Bunaken as one of its "centers of excellence" for training for other parks.
To adapt this governance concept to Bali, the key issue is empowerment. Will repre­sentatives from the communities participate as mere "stakeholders" in an organization managed by government officials? Instead, following recommendations from ICOMOS and the endorsement of UNESCO, the plan calls for empowering the elected heads of villages and subaks from all of the communi­ties located within the World Heritage sites. According to this plan, government depart­ments will play an advisory role,e while power and responsibility for the management of World Heritage are entrusted to these elected representatives of their communities. As Wiendu Nuryanti, the deputy minister of education and culture, observed at a recent symposium in Bali, who better to manage these heritage sites than the people who cre­ated them?
But the success of this novel form of gov­ernance depends on heroic efforts by stake­holders and officials at all levels, from the national government in Jakarta down to the villages in Bali. A proposal is in the works to designate the World Heritage sites as a na­tional strategic area, which would strengthen the powers of the governing assembly. Can the ancient democratic traditions of Bali's subaks and village assemblies be adapted to the management of World Heritage? UNESCO is watching.
Steve Lansing is a visiting professor at Nanyang Technological University in Singapore, and a senior research fellow at the Stockholm Resilience Center.
DA Wiwik Dharmiasih is acting head of the Department of International Relations at Udayana University in Bali.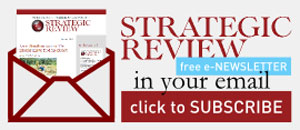 STAY CONNECTED TO SR INDONESIA