IN THE JOURNAL | INDONESIA 360
Promoting public health: Can fiscal policy play a role?
January-March 2015
In this room, there is the luxury to be imaginative, to talk about something ideal. But the fact is outside, it is impossible to do so. We are not living in the best world. We are living in the second-best or even the third-best world, run by the third-best or fourth-best bureaucracy. And we cannot complain. Because if we are cursing the darkness, tell people that this is wrong, nothing will change. If we want to do something, [we have to think about] what kind of policy will still work.
When we study policy at the university, the bureaucrats are honest brokers, the institutions are functioning and the law is firm. Definitions are clear. In reality, it does not happen. Now, as a good policy maker, given the constraints, you are still able to produce a policy.
So, first we have to see that in the short term, all of our constraints or concerns are unchangeable. The bureaucracy is stuck. The law is not firm. The definitions are unclear. The agents are dishonest. Corruption exists. In these conditions, what kind of policy will work?
If we can come up with a policy, it can solve the problem. If not, we will only constantly be crying over problems. That is why I keep saying: "If our institutions are like 'Jurassic Park,' do not come up with a policy as polished as 'Star Wars.'" It will not work. Come up with policy that is applicable in 'Jurassic Park.' And our institutions are "Jurassic Park." Let's leave it at that.
Of course, the ideal would be if the budget was enough to cover everything. But the fact is, the Constitution directs 20 percent of our budget to education, whatever education does. That is something good, but is it quality education? That would be the issue.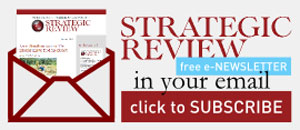 STAY CONNECTED TO SR INDONESIA