IN THE JOURNAL | INDONESIA 360
Promoting public health: Can fiscal policy play a role?
January-March 2015
And then the Village Law was introduced. There, 10 percent must be allocated for villages. Yes. We are very fond of making boxes in our laws. That makes fiscal room ineffective. Twenty percent of our budget is also allocated to the fuel subsidy, and that is basically burned each day.
So, our fiscal space is very limited. We have to look for policy that works. It will not be optimal, but pragmatism in policy can be achieved because people respond to incentives.
The fiscal condition in a new era
Our fiscal condition is thus far from ideal because the government does not have full control of the budget. It is constrained by law. We have to be realistic with this.
But we are entering an era that we never imagined before. First, the resource boom is over and many countries are facing the fact that commodity prices are declining. The US has started to produce shale gas. And not many people imagine that now the US is the largest producer of energy in the world, due to both its efficiency and innovation.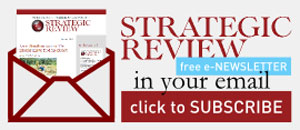 STAY CONNECTED TO SR INDONESIA