IN THE JOURNAL | INDONESIA 360
Promoting public health: Can fiscal policy play a role?
January-March 2015
Penalty and rewards
I believe in penalty and reward like this; it forces people to not keep a patient in hospital. But we are talking about the allocation of something that cures. If the fund is used to buy hospital equipment, this allocation will never end because it does not address the source of the problem. This must be a preventive [effort], so the budget for public policy should include health education.
But the biggest allocation is for sick people. The big allocation is for curative efforts, which benefit the manufacturers of medicine and hospital equipment. This is the issue that we have to face. If at the same time we have to address fiscal policy for treatment and prevention, the money is limited. Like it or not, something has to be done to increase the revenue side. Like what? We are going to increase the excise tax 10 percent. And excise is actually not revenue collection.
Wijayanto
Excise is actually to discourage consumers to buy something that is considered hazardous. If we want to aim for revenue, we go for a tax. That is the difference between excise and tax. We are trying to do this. But the money will not be enough for what we are doing right now, with the current deficit like this and the allocation for the fuel subsidy. [The fuel subsidy was reduced by about one-third by new President Joko Widodo in November.] In my view, the fuel subsidy has to be limited to Rp 1,000 per liter, and after that we can save up to Rp 200 trillion.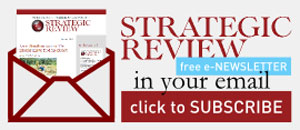 STAY CONNECTED TO SR INDONESIA