IN THE JOURNAL | INDONESIA 360
Promoting public health: Can fiscal policy play a role?
January-March 2015
Do not let, for example, fiscal policy be used for the things that are now often discussed, for instance, tobacco, then sugary drinks, carbonated drinks, etc. Those are part of which area? Public health or private health? The ultimate goal is for public health, yes.
But I see it like this, if the core of what we are doing now, let's be frank, is fiscal policy on cigarettes: the excise tax is raised. My question is, if the money is there, what will the excise be used for? To educate the community to have a healthy lifestyle? Or throw the money to hospitals again, to buy medical equipment and medicine? How is this?
For me, it is fully government's right to obtain the budget. But I am worried that it seems with the excise tax, the health ministry's plan to educate people about public health is gone. The impact is that the money intended for educating people goes back to take care of smoking cases, buying new equipment, etc. Then we must prepare new medicines also because TB, for example, can no longer be taken care of with current drugs. So it is money misallocated.
The industry view
Adhi Lukman, chairman of the Indonesian Food and Beverage Industries Association (Gapmmi)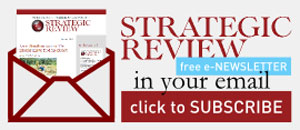 STAY CONNECTED TO SR INDONESIA