IN THE JOURNAL | INDONESIA 360
Promoting public health: Can fiscal policy play a role?
January-March 2015
Professor Amal talked about public health and personal health, how to define this and the relationship to food and beverages. Of course, it is very closely related, especially to food safety, but what is more interesting are noncommunicable diseases (NCD). This NCD issue has become world trending, and the food and beverage industry is now burdened with watching after public health. We have to help the government, yet we also need to improve our competitiveness so that we can exist.
And if we ask if the food and beverage industry is supporting public health, we say, "Yes, 100 percent." How do we do this? Is it by using fiscal policy or another way? That is what we have to discuss together.
We also have to see the definition of food security in law, which is also related to good nutrition, safety, etc, and the world now is also talking about this. Many countries are suffering from a "double nutrition" burden. Malnutrition is everywhere, and overnutrition or poor nutrition has now become a concern. And that is also associated with the food and beverage industry.
Causing obesity
What we have to think about together is how we can react more broadly. We see that the World Health Organization has already asked everyone to act on NCD, and of course we agree to support that. We can see that in Indonesia, research shows that obesity has increased rapidly, especially for females above 18 years old. This doubled from 2007 to 2013. Lucky for men, it has not increased so rapidly for them.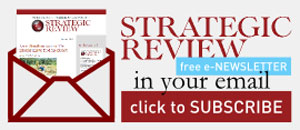 STAY CONNECTED TO SR INDONESIA