IN THE JOURNAL | POINT OF VIEW
The energy paradox: Cheap versus clean
January-March 2018
By: Bob S Effendi
Adding climate change to the equation creates a conundrum for developing countries that signed the Paris climate accord. To achieve prosperity, they need cheap energy that pollutes, but to save the planet, they need clean energy, which is not affordable. This is the energy paradox.
A case in point is a recent Indonesian government decree, No 12/2017, issued by the Ministry of Energy and Mineral Resources, which caps the feed-in tariff for renewable energy sources at 85 percent of the regional electricity production cost, at around 10 cents per kWh, far below the previous feed-in tariffs of 18 cents to 25 cents per kWh. This decree has put a hard brake on renewable energy investment in Indonesia. Paul Butarbutar, of the Indonesian Renewable Energy Society, said there was a lack of transparency from the government regarding this issue. In The Jakarta Post newspaper last May, he said the country's energy law required that energy prices, or tariffs, be based on "just economic value," consisting of production, conservation and environmental costs, in addition to ensuring that the public can afford the electricity. Again, the energy paradox.
Indonesia's pragmatic energy minister, Ignasius Jonan, given a choice between clean energy and cheap energy, chose the one that will boost the economy – cheap energy – which can be read from his controversial statement: "Renewables also need to compete with the big boys." This "grow, then clean up later" paradigm follows in the footsteps of China and India. Even Germany, the climate change champion, despite all its hype about renewables, still mainly powers its economy with coal, following the pragmatic approach.
Another example of the energy paradox is the United States' withdrawal from the Paris accord. According to President Donald J Trump, the climate change mitigation program has impacted the American economy, could cost it 2.7 million jobs by 2025 and reduce GDP by nearly $3 trillion by 2040. Given the choice between prosperity first and climate first, both Trump and Indonesia's energy minister have chosen prosperity.
The situation in Indonesia illustrates how the clean and cheap energy pathway for developing countries is nonexistent. Rich countries can afford whatever energy source they choose, but that is not the case for the rest of the world. Even the United Nations assumes that most countries should subsidize renewable energy, without considering that most developing countries have limited financial resources and are likely to have more pressing issues on which to spend their money.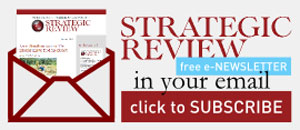 STAY CONNECTED TO SR INDONESIA