PHOTO ESSAY
The unstoppable painter
By: Toto Santiko
Schizophrenia is a serious mental disorder. Symptoms can include hallucinations, delusions, apathy, disorganized thinking – and even suicidal tendencies. In Indonesia, however, sufferers rarely get the medical attention they need. Instead, they are kept out of sight by their families, in some cases caged or shackled. The reason for this is equally shocking: most Indonesians treat mental illness as a social stigma.
Those with mental disorders are spiritually weak, according to local belief, with their minds and bodies succumbing to witchcraft, bringing further shame on their families. Yet the support of their families is precisely what mentally ill Indonesians need to deal with their disorders.
A perfect example is Dwi Putro Mulyo, better known as Pak Wi. The 53-year-old, despite having schizophrenia and being unable to communicate verbally, is an accomplished painter. He paints every day for hours on end. It was in 2007 that Pak Wi's younger brother, Nawa Tunggal, began supplying him with oil paints, brushes, canvases and other supplies after noticing that he enjoyed doodling on walls around their neighborhood in Yogyakarta, in central Java. Nawa also served as Pak Wi's critic, giving him a thumbs-up of approval after the completion of every painting.
Today, Pak Wi has gone through thousands of meters of canvas and received several awards, including from the Indonesian World Records Museum in 2013 for painting traditional wayang puppets on an 88-meter-long canvas.
While Pak Wi still suffers from schizophrenia, his family says he is vastly more calm and happy thanks to painting. Interestingly, his disorder gives him a unique perspective that shows up in the use of color in his work. These days, Pak Wi lives with his younger sister in a village just outside of Yogyakarta and works out of their house, which is now known as Studio Ngotho. He continues to paint with passion, driven by the love and support of his family.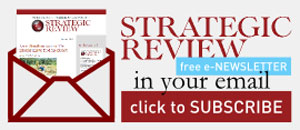 STAY CONNECTED TO SR INDONESIA