WEB EXCLUSIVES | COMMENTARIES
The mirage of Chinese soft power
Beijing needs to change its approach and accept criticism and dissent
13 September 2017
By: Tridivesh Singh Maini
Over the past decade and a half, Beijing has realized that its economic clout and military power need to be complemented by optimum utilization of what is defined as "soft power" by American political scientist Joseph Nye.
Nye (1990) defined soft power as the capacity to influence another country, to act in a particular way, without resorting to coercion or force. It has been argued that one of the significant advantages that the US has to back up its "hard power" and economic power is soft power.
This includes not just American culture in the form of Hollywood, McDonalds, and US Universities that are able to attract the best of students from different parts of the globe, but also its "democratic values".
However, in recent years there has been a realization that the utility of soft power has been overestimated, and Suzanne Nossel, executive director of PEN American Center, coined the phrase "smart power," a blend of soft and hard power.
Former US Secretary of State Hillary Clinton, while speaking at the Senate Foreign Relations Committee in 2009, further popularized the term smart power.
"We must use what has been called smart power, the full range of tools at our disposal -diplomatic, economic, military, political, legal, and cultural - picking the right tool, or combination of tools, for each situation. With smart power, diplomacy will be the vanguard of our foreign policy," she said.
China and soft power
China's leadership has begun to lay immense emphasis on the need for the promotion of soft power.
President Xi Jinping said in 2014: "We should increase China's soft power, give a good Chinese narrative, and better communicate China's message to the world."
China has used a number of ways to promote its soft power, including: Confucius institutes, Chinese cultural centers, providing scholarships to overseas students to study at Chinese universities (as of 2015, nearly 400,000 students from over 200 countries studied at Chinese Universities), the Chinese Global Television Network (formerly known as CCTV) which broadcasts six channels and even think-tanks.
Since the first Confucius center was set up in 2004, China has opened 500 such centers on campuses, while also opening 1,000 classrooms. These centers have come in for criticism, with some arguing that the Chinese tendency of discouraging dissent is being encouraged on US campuses.
According to a National Association of Scholars report: "The Hanban, part of the Chinese Ministry of Education, has shrouded Confucius Institutes in secrecy. At most Institutes, the terms of agreement are hidden. China's leaders have not assuaged worries that the institutes may teach political lessons that favor China. In 2009, Li Changchun, then the head of propaganda for the Chinese Communist Party and a member of the party's Politburo Standing Committee, called Confucius Institutes 'an important part of China's overseas propaganda set-up'."
Another instrument used for the promotion of soft power is Chinese cultural centers, set up by the Ministry of Culture. There are 25 cultural centers globally, and they have expanded slowly. It has been argued, that the cultural centers that have expanded gradually have been more effective, and caused less discomfort since they have worked closely with host governments.
In January 2015, the general offices of the Communist Party provided clear guidelines for setting up world class think tanks by 2020. These think tanks, apart from having clear specializations, would also focus on "Chinese characteristics".
According to US Sinologist David Shambaugh, China allocates a whopping US$10 billion a year on external propaganda and soft power.
There is no doubt that Beijing has been making concerted efforts to refurbish its image, and also to give the impression that it is keen to reach out to different shades of opinion in different parts of the world. But of late there have been incidents where not just the government, but also Chinese students have begun to assert themselves on academic issues, and are trying to influence the discourse.
Apart from China's geo-political assertiveness in the Asia-Pacific and South Asia, and the arm-twisting of countries in South and Southeast Asia to whom it has been providing financial assistance, there have been cases of the Chinese government trying to block access to academic articles. Similarly, Chinese student associations which are pro-active on overseas university campuses have been trying to aggressively push China's political agenda, and have been trying to arm-twist foreign universities.
One example is the Cambridge University Press (CUP), the world's oldest publishing house, which had to comply with a Chinese instruction to block online access to more than 300 articles, considered politically sensitive, published in the China Quarterly journal. The articles covered topics such as the Cultural Revolution, the Tiananmen massacre (1989) and those pertaining to Xi Jinping's personality.
However, a petition criticized CUP for giving in so easily to the Chinese government, stating:
"As academics and China focused academics, we are disturbed by the request by the Chinese government for Cambridge University Press to censor articles from the China Quarterly. As academics, we believe in the free and open exchange of ideas and information on all topics not just those we agree with. It is disturbing to academics and universities world wide that China is attempting to export its censorship on topics that do not fit its preferred narrative."
On August 21, the CUP rescinded its decision, meeting the demands of the petition, and access to the articles was restored. In it's response, the CUP said "academic freedom is the overriding principle on which the University of Cambridge is based".
The Global Times, while backing the censorship of journal articles, stated: "Western institutions have the freedom to choose. If they don't like the Chinese way, they can stop engaging with us. If they think China's Internet market is so important that they can't miss out, they need to respect Chinese law and adapt to the Chinese way. Now it seems that some Western institutions would like to make adjustments, while some forces are unhappy about it."
In another example, a lecturer at the University of Sydney was forced to apologize after using a map that showed Arunachal Pradesh, Ladakh and Aksai Chin in India. The map was part of lecture slides for a course called Professional Practise of IT. The instructor, Khimji Vaghjiani, had to apologize to students after the WeChat account of a Sydney University international students group posted an article on August 16, which complained about the lecturer, calling what he did "unacceptable".
This recent assertiveness by the Chinese government and students should not come as a surprise, given the way the Chinese government seeks to push its agenda through Confucius centers and Chinese student associations.
Commenting on the Confucius centers on US campuses, a report by the National Association of Scholars (NAS) gives examples of how the Chinese agenda is pushed and contentious issues that are not discussed.
"Many Institutes are reluctant to criticize the Chinese government or discuss subjects censored in China, such as the Tiananmen Square massacre. Host universities have on occasion felt compelled to comply with Chinese political preferences. In 2009, North Carolina State University (NCSU) rescinded an invitation to the Dalai Lama to speak on campus. NCSU has a Confucius Institute, and local observers say that pressure from the Confucius Institute was responsible for NCSU's about-face."
Like NSCU, when the University of California, San Diego invited the Dalai Lama, the Chinese students and scholars association predictably opposed the move, although the university did not back down.
The Western world has been rather soft on China, with its economic prowess playing an important role. It is important for Western institutions to send a clear unequivocal message that they will yield no quarter when it comes to defending freedom of speech and expression and basic democratic values.
In conclusion, what is evident is that China has scant respect for any sort of disagreement. Until it genuinely changes its approach toward dissent and difference of opinion, the talk of Chinese soft power is nothing but a mirage. India clearly scores over China in this area, and should seek to capitalize on this advantage.
Tridivesh Singh Maini is a New Delhi based Policy Analyst associated with The Jindal School of International Affairs, OP Jindal Global University, Sonipat.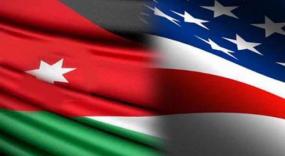 01 February 2018
Jordan-US nuclear cooperation edging closer
by Debalina Ghoshal | 9 February 2012 | Comments (0)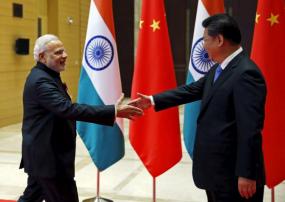 01 February 2018
Move likely a win-win for both sides, but clear objectives and synergies needed
by Tridivesh Singh Maini | 9 February 2012 | Comments (0)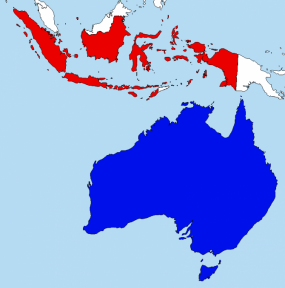 19 January 2018
Free trade talks take a back seat to domestic politics
by Duncan Graham | 9 February 2012 | Comments (0)
MORE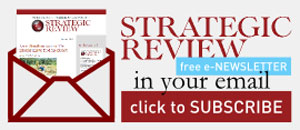 STAY CONNECTED TO SR INDONESIA