IN THE JOURNAL | INDONESIA 360
Meeting the hype: Will Indonesia be the next digital powerhouse?
January-March 2016
By: Shinta W Dhanuwardoyo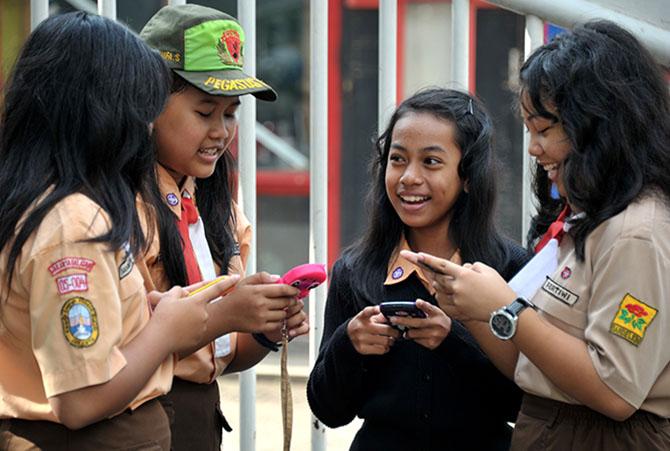 Being in the tech industry for nearly two decades, I have witnessed an unimaginable growth spurt of digital savviness in Indonesia. Being the world's fourth-most populous nation, and boasting among the largest number of Twitter and Facebook users, Indonesia also has a dynamic and vast economy, with a continuously rising consumer class. Moreover, it is supported by one of the youngest, largest and most digitally savvy demographics in the world. Around 50 percent of Indonesians are under 30 years old, and 29 percent of the total population is under 15 years old.
These young and upwardly mobile and Internet consumers can propel an economic resurgence in the country that would scarcely have been imaginable 20 years ago. With around 90 million Internet users and more than 281 million active mobile phone subscriptions, we can anticipate the development of the digital ecosystem in Indonesia that will lead the growth. E-commerce has been one of the vital driving forces of Indonesia's digital economy. Online sales last year reached an estimated $2.6 billion and are projected to reach about $4.5 billion in 2017, according to data from eMarketer. The future projections for the overall digital economy are well over $100 billion. Indonesia may just take a giant leap to become a global Internet powerhouse.
Indonesians today live in a digital world with new, exciting opportunities and even more exciting challenges. According to my friends at Facebook, Indonesia had 76 million accounts as of December, making the country the fourth-largest Facebook user in the world. The numbers of users could hit 90 million in the first quarter of this year. Facebook is the country's most popular social media platform, even used by lower-income consumers by way of an app on their cellphones. With all of this potential and digital savviness, even lower-income Indonesians are taking part in the rapid growth of the country's digital economy. Indonesia has no doubt been able to utilize the Internet to empower the grassroots economy to which these people belong. In addition, local companies are now embracing digital channels and we are also seeing a boom in Indonesia's digital start-ups, which is generating huge excitement about the economic potential of the industry.
Indonesia, however, faces a number of challenges. Many Indonesians still cannot afford fixed broadband access; it is also not easy to provide Internet service across an archipelago of 17,000 islands, as it's a huge infrastructure challenge. Although the national government is taking major steps to improve broadband access, Indonesia is indeed a mobile-first market and the growth of Internet access is through Internet-enabled mobile phones. Smartphone adoption is still in its early phase and smartphone users, as of the end of 2015, accounted for only about 52 million of all mobile phone users. Nonetheless, Indonesia's mobile landscape is evolving quickly. Cheap Chinese-made smartphones have substantially lowered the price for many consumers to experience regular Internet access for the first time. According to estimates by Tech in Asia, an online platform for the region's tech community, there will be nearly 70 million smartphone users in Indonesia this year and more than 100 million in 2018.
Indeed, this rapid digital revolution has reshaped Indonesians' behavior, mind-set, culture and, ultimately, their economy. We must welcome and embrace the new and exciting opportunities of the "connected economy." Many industries that were traditionally done offline now must step into the digital age to keep pace. From the marketplace to transportation, they must embrace innovation to connect with a whole new system, new markets and new audiences.