WEB EXCLUSIVES | COMMENTARIES
Friends and Neighbors: India and Southeast Asia
India's ties to the ASEAN region are deep but need further nurturing
03 March 2014
By: Tridivesh Singh Maini
India's relationship with Southeast Asia has numerous components. Historically, trade between India's coastal kingdoms of Orissa and Southern India and countries in Southeast Asia such as Thailand, Malaysia and Cambodia are well documented. In addition, Buddhism and Hinduism, both Indic religions, retain a strong influence in Southeast Asia, with epics like the Mahabharata and Ramayana being part of the ethos of Southeast Asia.
India's first PM, Jawaharlal Nehru, underscored the necessity of closer ties with Southeast Asia as far back as 1944. In his book "The Discovery of India," Nehru spoke about the economic and strategic relevance of the region and the inevitability of a larger role for India. He also invited leaders from Vietnam, Indonesia and Burma to the first Asian Conference in New Delhi in March 1947. Leaders from other Asian countries endorsed Nehru's Pan-Asian vision, specifically his thrust on decolonization and economic cooperation.
Nehru had close ties with Southeast Asian leaders, especially Indonesia's President Sukarno. Both were pioneers of the Non-Aligned Movement that emerged from the 1955 Bandung Conference of Asian and African states as they sought a path independent from either the Soviet Bloc or the West.
Apart from the Non-Alignment Movement, communism also influenced India's relations with the region. During the Vietnam conflict, India supported North Vietnam due to its strong opposition at that time to the United States. While the cold war period influenced India's ties with Southeast Asia, given its closeness to the Soviet Union, India also had reasonable ties with Malaysia and was amongst the first countries to grant diplomatic status to Singapore in 1965.
A new approach
In the early 1990's, two major transformations influenced India's ties with the outside world, including Southeast Asia. First, after the dissolution of the Soviet Union, the Cold War order ended. This led to a major shift in Indian foreign policy towards the US, where ideological blinkers gave way to pragmatism.
Second, this period ushered in economic reforms carried out by India in 1991, ensuring that Non Alignment was no longer the cornerstone of India's Foreign Policy not only towards the West, but other parts of the world also. India's Prime Minister during that period, PV Narasimha Rao, along with then-Finance Minister and current Prime Minister Dr. Manmohan Singh framed the Look East Policy in 1992. This policy represents India's efforts to cultivate economic and strategic relations with Asia.
In the same year, India also became a dialogue partner with ASEAN. Rao's main aim was to integrate India's economy with a region with which India had historical and cultural links. It was with this in mind, that channels were also opened with Myanmar's dictatorship in the mid-1990.
Logical partners
Rao's government also signed agreements with Vietnam and Singapore. His policy was later carried on by subsequent governments, including the Bharatiya Janata Party (BJP, Indian People's Party) government from 1998-2004. The focus during this regime was not just on economic ties between India and Southeast Asia, but also bolstering security and defense cooperation. There were a number of reasons for reaching out to Southeast Asia.
First, India's economy was growing, especially in information technology. Second, the two regions had strong cultural bonds that have never been disrupted. Third, exactly a decade after becoming a dialogue partner of ASEAN, in 2002, India became a partner on a summit level with ASEAN, and in 2005 it joined the East Asian Summit.
In 2003, India's Foreign Minister Yashwant Sinha spoke during a visit to the US about how India's relations with ASEAN were holistic and not restricted to one particular sphere. When the BJP government ended in 2004, the new government led by Prime Minister Manmohan Singh also emphasized ties with Southeast Asia and made further attempts to strengthen this policy.
The China factor and Vietnam
It was with this in mind, that India signed a Free Trade Agreement with ASEAN. But apart from this, defense ties have been further strengthened. While India has not taken sides in the South China Sea dispute, it has cultivated strong relationships with countries like Vietnam, which are wary of Chinese domination.
Vietnam has offered India oil and natural gas blocks in the South China Sea, much to the chagrin of China. In addition to this, ONGC Videsh (the overseas arm of India's state owned Oil and Natural Gas Corporation) and PetroVietnam (the trading name of the Vietnam Oil and Gas Group) have also recently signed a memorandum of understanding to promote joint cooperation in the hydrocarbon sector.
Singh also realizes the strategic importance of Southeast Asia, especially Myanmar. He has been pushing for closer ties with the country for strategic and economic reasons. He visited Myanmar in 2012 and is likely to visit the country again in coming days.
In brief, the India-Southeast Asia relationship is multi-dimensional and there is a political consensus for maintaining good relations for a variety of economic and strategic reasons. Finally, it is not sensitive to issues such as ties with the US or other countries in the neighborhood.
Looking ahead
Given these facts, it is fair to say the relationship will continue to grow. Trade reached 76 billion dollars in 2012-2013 and defense and strategic ties between India and Southeast Asia have strengthened. However, there are a number of obstacles which need to be addressed.
Unlike the Chinese government, India has not fully utilized its cultural and historical linkages and has been slow to build cultural centers in the region. India has also not attracted Southeast Asian students to Indian universities in sizable numbers, something which is feasible. Even the large Indian diaspora in these countries has not been channeled to its full potential.
Furthermore, the pace of implementing initiatives like the Kaladan Transport Project, which will link India to Myanmar's Sitwe port, and the proposed India-Myanmar-Thailand highway, has been disappointing. China has been much faster in this aspect.
Also, in order to have a more meaningful economic relationship with ASEAN, it is imperative that India gets its own economy back on the rails.
The Look East Policy needs to be given another push to take it to the next level. India needs to send out a clear message that the relationship with Southeast Asia remains of immense importance.
Tridivesh Singh Maini is a Visiting Lecturer at The Jindal School of International Affairs, Sonepat, India.
18 May 2017
The first use or non-first use nuclear conundrum facing Pakistan and India
by Debalina Ghoshal | 9 February 2012 | Comments (0)
18 May 2017
Two nations should look at greater synergies ahead of PM Modi's visit
by Tridivesh Singh Maini | 9 February 2012 | Comments (0)
24 April 2017
Yenny Wahid remains positive after the polarizing Jakarta gubernatorial election
by Duncan Graham | 9 February 2012 | Comments (0)
MORE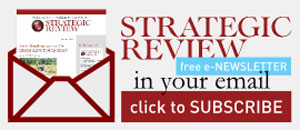 STAY CONNECTED TO SR INDONESIA