IN THE JOURNAL | GLOBAL PERSPECTIVES
Australia`s `Russia` problem? It`s China
January-March 2018
By: Rory Medcalf
Russia's interference in the 2016 American presidential election may be the most brazen assault by an authoritarian power on democratic institutions, but it is certainly not the only example of such activity.
Democracies everywhere are finding themselves at risk. Authoritarian powers are using the very virtues and strengths of democratic societies – our openness, our willingness to engage with talent from all over the world – to influence and weaken us. It is time for democracies to join together, to exchange insights, intelligence and best practices on how to build resilience against foreign interference. For instance, the decision by Canada to establish a ministerial portfolio for the protection of democratic institutions is an inspired initiative and one that Australia should emulate.
We should also move expeditiously to finalize and pass legislation to ban foreign political donations and ensure real-time transparency. That way, all citizens can promptly see the reality of who is paying for electoral campaigns and thus deduce donors' motives – not after they vote, but before they do so.
Here in Australia, we have seen the Chinese Communist Party involved in what appears to be a multifaceted campaign to influence our politics and independent policy-making. This includes propaganda and censorship in much of this nation's Chinese-language media, as well as channels of interference through intimidation of dissident voices and the establishment and mobilization of pro-Beijing organizations on Australian soil. There is also the troubling question of political donations and motivations for them.
In September 2016, Sam Dastyari, a senator from the Australian Labor Party, stood down from the opposition front bench following revelations that a Chinese billionaire had paid a legal bill for him and covered a travel expenses debt. At the time, media reports linked these donations to Dastyari directly contradicting his own party's position on the South China Sea, quoting him as stating at a press conference, alongside said billionaire, that "the South China Sea is China's own affair," and that on this issue "Australia should remain neutral and respect China's decision."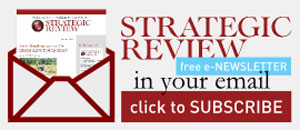 STAY CONNECTED TO SR INDONESIA