IN THE JOURNAL | INDONESIA 360
Rebels without a cause: Inside Indonesia's violent biker gangs
July-September 2015
By: Eduardo Mariz , Rendi Widodo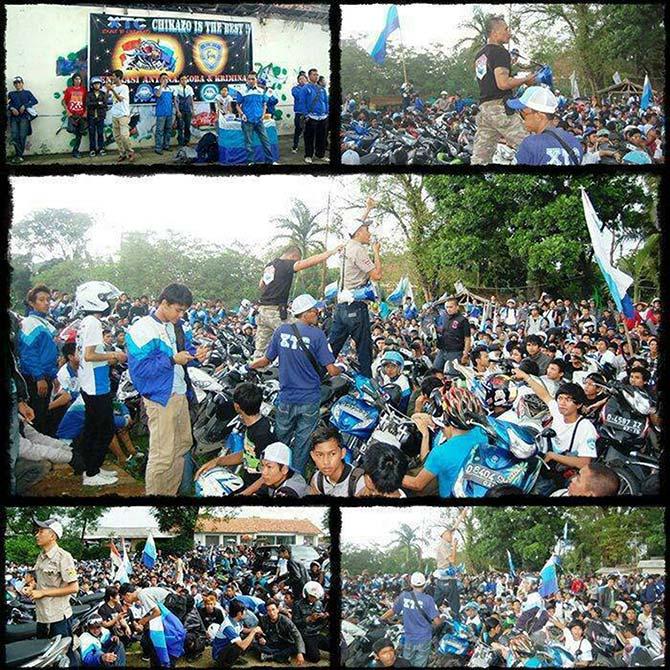 There is a common thread between reported street robberies, assaults, communal clashes and murders across Indonesia: motorcycle gang violence. While crime rates continued to decline across the country in 2014, in provinces such as West Java, Jakarta and South Sulawesi, police and the public are increasingly concerned that rowdy teenagers on motorcycles could become the next big thing in criminal activity on the streets.
Last year, Indonesia Police Watch documented 28 biker gang-related deaths nationwide through December. While this is significantly less than the 68 murders recorded in 2013, experts believe that the incentives for youths to join gangs remain unchanged and are highly appealing. Monitoring by Concord Consulting, the firm where Eduardo Mariz works, also found a significantly higher prevalence of youth and motorcycle gang-related crime last year.
An egocentric search for identity, a craving for respect, domination of school cultures by older students and the dynamic nature of motorcycle groups are among the factors encouraging teenagers to join such gangs. Globalized popular culture and new gender identities, meanwhile, are helping define the features of what has become a new subculture in Indonesia, which unlike other social collectives, is highly mobile and detached from any specific locality. These characteristics make violent motorcycle gangs hard to differentiate from clubs of motoring enthusiasts, undermining efforts by authorities to identify and deter them. In some regions, such as South Sulawesi and West Java, local police have standing shoot-on-sight orders against violent biker gang members, but their effectiveness is surely debatable because they, among other things, create an "us or them" situation. Police in Makassar, the capital of South Sulawesi, appear to have become the target of at least two revenge attacks since introducing a shoot-on-sight policy in August 2014.
The problem is age-specific, unlike in some Western countries where biker gangs can involve a lifelong commitment. Most members of gangs in Indonesia are teenagers in junior or senior high school. Once they leave school, they also tend to leave gang life behind them. What constitutes motorcycle gang violence often remains a matter of opinion. In many cases, victims of crimes committed by assailants on motorcycles mistakenly identify them as members of gangs. In other cases, junior gang members commit crimes without the knowledge or approval of senior members. This is particularly true in the case of well-known gangs such as Exalt to Coitus in West Java.
The difficulties in differentiating motorcycle gang-related violence have also prevented crime watchdogs from tracing the true extent of the gangs' involvement in crime. The National Violence Monitoring System, an initiative funded by The Habibie Center, has followed this issue closely, but is so far unable to pin down the exact number of cases linked to biker gangs. This essay attempts to examine the development and motives behind motorcycle gang violence in Indonesia, including its origins and social circumstances, and looks at one longstanding case in West Java that was the focus of our research.