WEB EXCLUSIVES | COMMENTARIES
Prospects and challenges
Jordan-US nuclear cooperation edging closer
01 February 2018
By: Debalina Ghoshal
Jordan's nuclear cooperation with the United States is improving, with the November 2017 signing of a memorandum of understanding (MoU) to study and assess US small modular reactors (SMR). This followed a US-Jordan agreement on cooperation on science and technology.
Jordan lacks natural resources, which is a serious concern given the growing demand for electricity as its population increases following the flow of Iraqis and Syrians into the country. Hence, nuclear energy is a crucial component of its national strategy, as it is used not just for generating electricity, but also in the agriculture and health sectors.
Jordan pays an exorbitant price for energy due to its dependence on imports, and nuclear energy can help to mitigate this concern. While the investment costs for nuclear technology are high, the total generation cost is low and, hence, is a viable option for energy. Solar and wind energy are expensive and not feasible for Jordan.
However, following the Fukushima crisis and the resultant concerns over nuclear safety and security, Jordan considers it to be a safer option to cooperate and collaborate with technologically advanced countries in the field of nuclear technology. While Russia and China were options, nuclear cooperation with the United States developed in 2016, which was a major breakthrough. Previously the US refused to pursue nuclear cooperation with Jordan unless it stopped uranium enrichment, and cooperation stalled as Jordan declined to do so.
The US justified its stance on the grounds that Jordan was a party to the Non Proliferation Treaty (NPT) that restrained it from uranium enrichment. It should be noted that the issue of uranium enrichment has not been resolved and that in 2016 both Jordan and the US were working on a doable solution whereby Jordan was expected to provide the US with assurance on non-proliferation and nuclear safeguards. However, the NPT does permit signatories to pursue uranium enrichment up to a level that is not weapons grade and, Jordan was unwilling to sign any agreement that treated it differently from other signatories.
One reason the US is seeking to re-establish nuclear cooperation with Jordan is because it does not want Russia and China to become big nuclear energy players in the Middle East. Jordan is also one of the key contributors to the US-led coalition to counter the Islamic State.
The 2011 political turmoil in the Middle East was another reason nuclear cooperation stalled.
SMR technology is easy to afford and as Jordan is facing a credit crunch, it is more interested in this cheaper technology. Jordan has secured US$1.5 billion from Russia as Rosatom, Russia's state owned nuclear energy corporation, has a strategy to fund a country's nuclear projects under the build, own and operate scheme.
However, the US is not the only country from which Jordan wishes to seek cooperation on SMR technology, and in December 2017 there were reports that Jordan and Russia had agreed cooperation on the technology. US companies also face stiff competition to supply turbines and electrical systems as countries like China and Japan are other possible contenders.
However, irrespective of which country Jordan strikes nuclear cooperation with, it should be noted that it lacks water resources - a crucial component for the successful functioning of nuclear reactors. Hence, mere technological cooperation with foreign countries would not help unless domestic limitations were dealt with. Reports suggest Jordan plans to use treated sewage for cooling its future reactors, and for this the US could provide technological support, as the Palo Verde nuclear power plant in Arizona uses this technology.
Nuclear safety post Fukushima is also a concern for the US, and Jordan needs to take this seriously for any credible deal to fructify. The region is volatile and nuclear power plants need to be well secured so that they do not fall under the control of non-state actors.
Debalina Ghoshal is an independent consultant specializing in nuclear issues and missile and missile defense issues.
20 March 2018
Riyadh caught between the United States and Russia
by Debalina Ghoshal | 9 February 2012 | Comments (0)
20 March 2018
India and China need to explore commonalities, not focus on disputes
by Tridivesh Singh Maini | 9 February 2012 | Comments (0)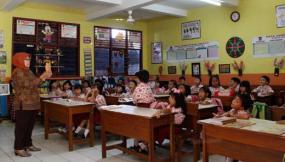 13 March 2018
The plans of President Joko to make Indonesia an industrial giant blocked by illiteracy
by Duncan Graham | 9 February 2012 | Comments (0)
MORE