IN THE JOURNAL | GLOBAL PERSPECTIVES
Free trade or women`s rights?
January-March 2018
By: Kate Lappin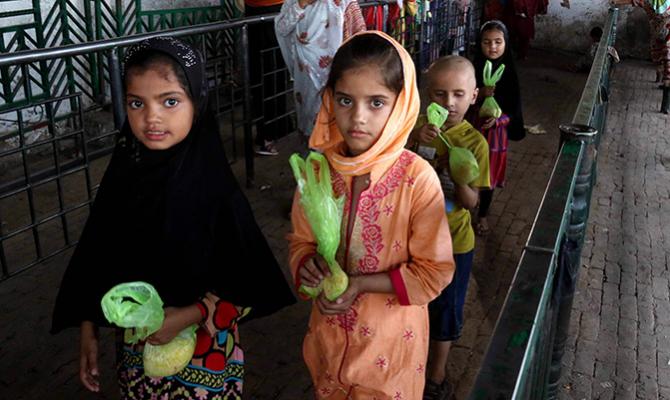 After 30 years of neoliberal globalization, it has been increasingly acknowledged that austerity, privatization, deregulation of finance, markets and corporations, and trade and investment liberalization have had a devastating and discriminatory impact on women. United Nations experts, treaty bodies and international nongovernmental organizations have heard the persistent critiques of civil society groups and recognize that neoliberalism has a discriminatory and adverse impact on women. In a remarkable turnaround, even the International Monetary Fund is now conscious of the evidence that neoliberal policies are driving inequalities. It is now clear that neoliberalism is sexist and is simply incapable of supporting gender equitable and just sustainable development.
Neoliberal globalization has led to levels of inequality that have not been seen for more than 200 years. Eight men hold more wealth than half of all humanity; 1 percent of the world's population owns more than the other 99 percent; 69 of the largest 100 economies in the world are corporations, and 10 of these corporations are richer than 180 countries combined. This level of inequality has been recognized as a threat to social cohesion, peace and democracy. Governments have made repeated commitments to address the adverse impacts of neoliberalism. Through the 2030 Agenda for Sustainable Development and the Sustainable Development Goals, governments have promised to reduce inequalities within and between countries (Goal 10); advance gender equality (Goal 5); eliminate poverty (Goal 1); and end hunger and achieve food security and sustainable agriculture (Goal 2); as well as prevent catastrophic climate change.
Yet, before the ink had dried on the 2030 Agenda, governments proceeded with plans to deepen neoliberalism and bind future governments to the rules that produce the very problems they have promised to alleviate. Governments in all regions continued or commenced negotiations for plurilateral trade agreements that directly contradict the commitments they made, including this directive in paragraph 30 of the 2030 Agenda: "States are strongly urged to refrain from promulgating and applying any unilateral economic, financial or trade measures not in accordance with international law and the Charter of the United Nations that impede the full achievement of economic and social development, particularly in developing countries."
Globally, there are more than 3,000 bilateral or multilateral agreements that govern global trade and investment. Recent large multilateral agreements such as the Regional Comprehensive Economic Partnership (RCEP) and the Trans-Pacific Partnership (TPP) have sought to expand the scope of agreements to provide for global governance over an increasing number of economic issues outside of the UN and World Trade Organization (WTO) systems. The agreements, designed primarily to enable the unhindered flow of global capital, are a significant barrier to the realization of the human rights of women. Advocates argue that trade agreements are designed to reduce barriers to trade and "level the playing field" by ensuring foreign investors are not negatively impacted by national laws or regulations that preference locals or that impact on foreign investors. In reality, trade agreements are designed for and by large multinational corporations that are able to displace smaller local businesses and which use their political power to gain significant advantages.
Trade agreements may provide benefits to people who have the capacity to capitalize on new market opportunities and workers classified as "highly skilled." However, as women are less likely to hold large amounts of capital, are most commonly engaged in the informal sector, are less likely to have secure land rights and are more likely to benefit from public expenditure in health, education, water and energy, trade agreements have a discriminatory effect. In addition, trade agreements expose a large majority of the global population to violations of their human rights. In 2015, 10 UN Human Rights Council mandate holders voiced concerns about the impact of trade and investment agreements on human rights, jointly as well as in separate reports. The collective statement warned that trade agreements "are likely to have a number of retrogressive effects on the protection and promotion of human rights, including by lowering the threshold of health protection, food safety and labor standards, by catering to the business interests of pharmaceutical monopolies and extending intellectual property protection."