IN THE JOURNAL | GLOBAL PERSPECTIVES
Free trade or women`s rights?
January-March 2018
By: Kate Lappin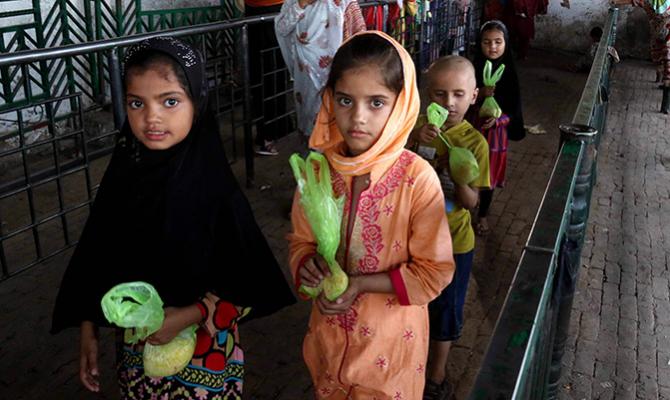 Governments use a range of policy techniques to advance rural women's access to land tenure and markets and to support their local production. As the government is the largest buyer in most markets, pro-women procurement can benefit rural women's livelihoods and help to retain their local industries. However, the inclusion of government procurement chapters means that all government procurement, apart from defense or other identified industries, must treat foreign investors equally, and governments are therefore prevented from preferencing local industries. Recently, the Indian government reportedly expressed concerns about the proposed government procurement chapter within RCEP, precisely because of the impact it could have on their capacity to procure from marginalized women and other groups. Similarly, a number of governments have introduced lower land taxes or registration fees when women are registered as landholders or co-owners. The "National Treatment" provisions could prohibit such incentives unless they are also extended to foreign investors.
The CEDAW Committee has noted that states must not just focus on preventing direct discrimination or enabling equality of opportunities. They must create substantive equality – "an enabling environment to achieve equality of results." Nations must therefore address indirect forms of discrimination where, ostensibly, neutral policy decisions lead to unequal outcomes and widen gender and other inequality gaps. For example, a decision to privatize water might not be explicitly discriminatory, but it nevertheless constitutes a form of indirect discrimination if the decision results in women, who routinely bear the burden of water collection, having to walk additional miles to collect water and increasing the amount of unpaid work they do. The committee has also noted that achieving substantive equality may require universal public access policies in the provision of public goods. In its General Comment 20 on nondiscrimination, the committee suggests that "ensuring that all individuals have equal access to adequate housing, water and sanitation will help to overcome discrimination against women and female children, and persons living in informal settlements and rural areas."
Affirmative action may also be subject to costly ISDS lawsuits, should it be seen to reduce the profits of foreign investors. South Africa, for example, was sued by a group of Italian companies arguing that provisions in the Mineral and Petroleum Resources Development Act, which required 50 percent of mining shares to be sold to black South Africans as part of the Black Economic Empowerment legislation, were illegal under the Italy-South Africa and Benelux-South Africa bilateral investment treaties. The South African Constitutional Court had previously ruled that the compensation provided to the investors was adequate and did not amount to expropriation, and yet the threat of the lawsuit being held in the World Bank's secretive International Center for the Settlement of Investment Disputes forced the government to negotiate a settlement and reduce the quota to 26 percent. South Africa has since decided to cancel all bilateral investment treaties containing ISDS mechanisms. Any attempt to remedy existing levels of exclusion for women using affirmative action tools could similarly be subject to a lawsuit.
ISDS has been commonly used to challenge decisions made by governments in relation to the licensing and regulation of extractive industries. Women have been at the forefront of movements to prohibit extractive industries in their communities and movements to seek remedies and clean up their environments, and are detrimentally impacted when investor protections come ahead of their human rights. Similarly, corporations responsible for the provision of water and energy have been able to sue governments when their licenses have been revoked for noncompliance. This includes failure to provide services to rural communities, which are not a profitable target group for corporations. Subsequently, trade agreements limit the capacity of governments to ensure rural women are provided with essential resources, goods and services. The UN Independent Expert on the Promotion of a Democratic and Equitable International Order suggests that "far from contributing to human rights and development, ISDS has compromised the State's regulatory functions and resulted in growing inequality among States and within them."
Women's labor rights